Go Back to the Blog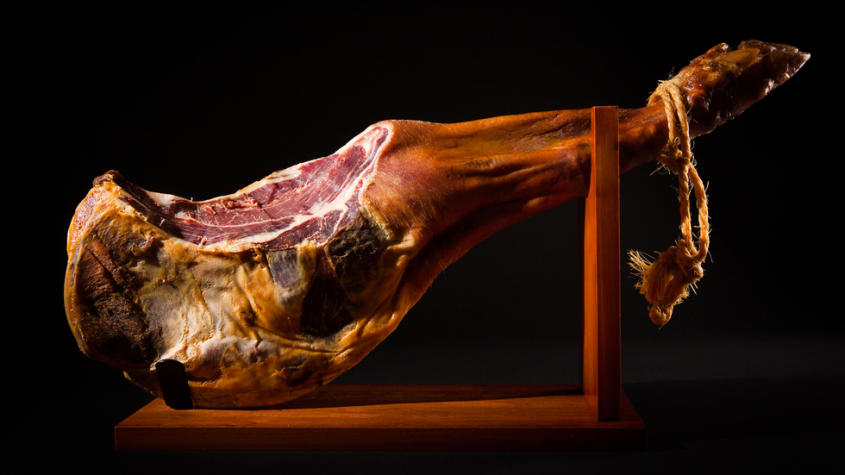 Spain,Madrid
Curiosities,Food
Catarina Figueirinha
|
27-09-2019
Differences between Iberico Ham and Serrano Ham
Iberian ham is known as the best ham in the world but what's so special about Iberian ham and which are the differences between this one and Serrano ham?
The main difference between the two in on the breed and the animal's breeding environment. The Iberian ham is produced only with a breed of black pigs that has the particularity of accumulating fat in various areas of its body. The Iberian pig is a Mediterranean species that live freely in the hills during the fattening period and feeds only of natural products. The Iberian ham has a longer conception period because a bigger fattening period and the curing time varies between 14 and 36 months.
Presents a unique aroma and texture, which is distinguished from others by its excellent quality! It only obtains the denomination of Iberian, the harm that comes from the Iberian breed and that carry a standard of natural feeding.
Serrano ham is the most consumed in Spain since it is easier to find and is also more economical. The palate of this ham is smoother because the amount of fat is lower and its feed is based on cereal ration. The breed of animals is varied and the differential of this ham is the way it is cured. To get the denomination of serrano ham, the cure has to be done in the dry and cold climate of the mountains!
Now that you know the differences between both is now time to experience the unique flavor of the Spanish hams.
It's time to taste hams and discover the differences by yourself!
Go Back to the Blog
Subscribe our
Newsletter
and discover our news and monthly promotions