Go Back to the Blog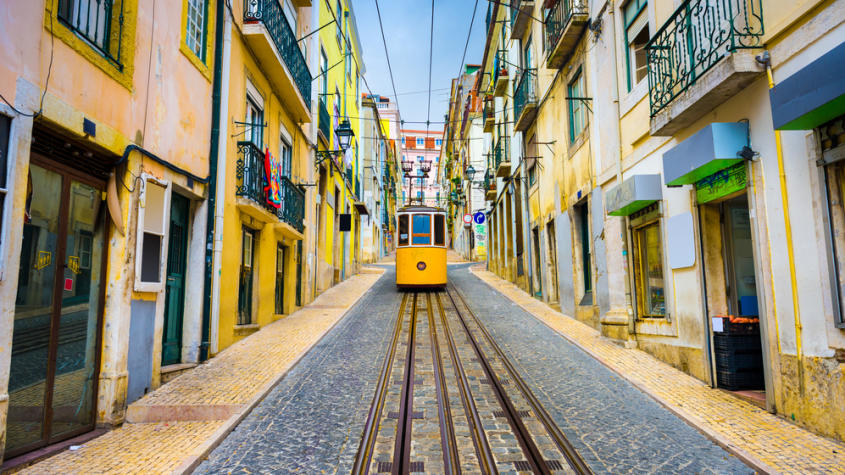 Lisbon,Portugal
Visitas Guiadas,City guides
Catarina Figueirinha
|
05-09-2019
The coolest neighborhoods in Lisbon
We can say that Lisbon has neighborhoods for all the tastes, some of them are fancier, others are perfect for adventures. Each corner of the Portuguese capital is about to tell you a story, therefore Lisbon has grown rapidly from a hidden gem to one of Europe's must-see cities over the past few years. Discover in which district do you want to start to explore Lisbon!
Let's start off on the right foot, the one which is perfect for dancing! Bairro Alto is mainly associated with nightlife, in this neighborhood, you will find hundreds of tiny bars and restaurants, the tempting proposal to enjoy a great night in Lisbon! Often called as the bohemian nightlife quarter, Bairro Alto is quiet during the day and at night, is right the opposite. So…forget the bed and grab a beer, you're in Bairro Alto neighborhood!
This is Lisbon's oldest district, where once Arabs, Visigoths, and Romans lived. Located on one of the seven hills of Lisbon, this old neighborhood was one of the few that survive to the 1755 earthquake. Alfama is a picturesque and romantic district between the famous Castelo de São Jorge and Tagus river. Its narrow alleys echo to the sound of fado music, you will love it!
Like Alfama, Graça district is one of the oldest neighborhoods in Lisbon. Looks like a little village around the castle. It's quite popular for its overwhelming Miradouro da Graça, the views are marvelous from there! This is where also visitors will find the Feira da Ladra, an outdoor flea market that takes places every Saturday near the National Pantheon.
Cais do Sodré: the old red light district
This use to be a seriously disadvantaged neighborhood with lots of crime, prostitution and social problems. Nowadays, is a fancy area very similar to Bairro Alto, a great place to go to for a beer and catch up with friends. Its main street is known as Pink Street and is famous for its cool bars and clubs with live music. Here you will find the fancy Time Out Market, or Mercado da Ribeira, which offers everything from traditional meals to the trendiest.
The most central neighborhood in Lisbon is a mix of shopping streets, mostly occupied by bank headquarters and tourist shops. After the earthquake of 1755, this lower part of Lisbon city center has been destroyed and needed to be rebuilt, therefore the architecture is not like the rest of the districts. It's a great place to start your trip, is a very touristic area with over-priced restaurants, souvenir shops, and hotels.
Go Back to the Blog
Subscribe our
Newsletter
and discover our news and monthly promotions