Go Back to the Blog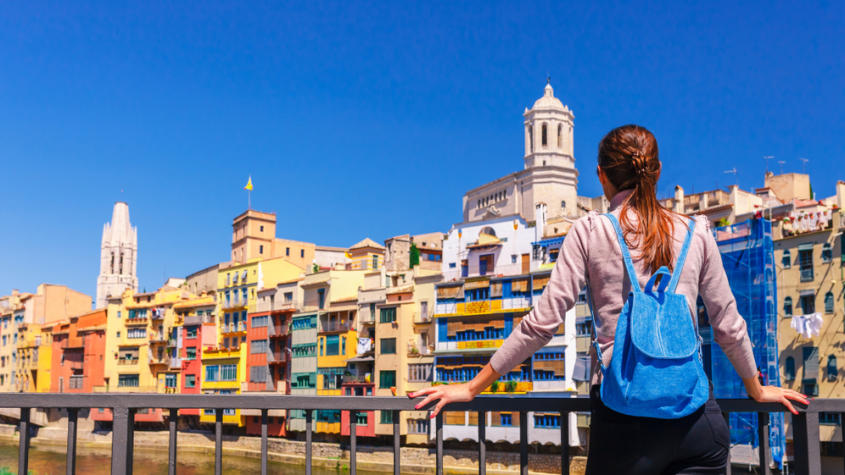 Catarina Figueirinha
|
23-08-2019
Discover a itinerary across Girona for Game of Thrones fans
Have you ever heard of a small monumental city called Girona? This Spanish city located about 100km north of Barcelona allows you to go back to the old medieval time in the twinkling of an eye! Girona seduced the producers of the mythical Game of Thrones TV Show that turned the city into an ideal setting to record the season six.
Believe us, worthwhile get lost in the narrow alleys and the old quarter which characterize perfectly the charm of Girona. Here you will have the opportunity to explore the filming locations of one of the most-watched TV Show of all time!
Start at the Jewish Quarter where you will find El Call, one of the best-preserved Jewish neighborhoods in Europe. Discover the aura of medieval times and the importance of Jewish culture in Girona. This is was the terrible maze where Arya Stark took refuge during her incessant escape! This escape leads us to the famous Arab baths of the 12th century, a kind of sauna in the Arab tradition.
Visit the old Benedictine monastery that graciously represented the magnificent "Citadel Library". The beautiful monastery is now the Museum of Archeology of Catalonia.
Walk to the majestic Cathedral of Santa Maria de Girona, built on the highest point of the city. It was here that Jaime Lannister galloped on his horse, almost the 100 stairs of this building. You surely cannot skip this, it is a beautiful monument with baroque façades and a Romanesque interior.
Girona was the stage of the city of Braavos and was, in Plaça dels Jurats, that Arya Stark watched the street theater. Once again, an interesting place that surely deserves your attention!
The medieval city of Girona is undoubtedly a charming place that you will definitely want to explore in detail! Discover how to plan your visit to Girona!
Go Back to the Blog
Subscribe our
Newsletter
and discover our news and monthly promotions