Go Back to the Blog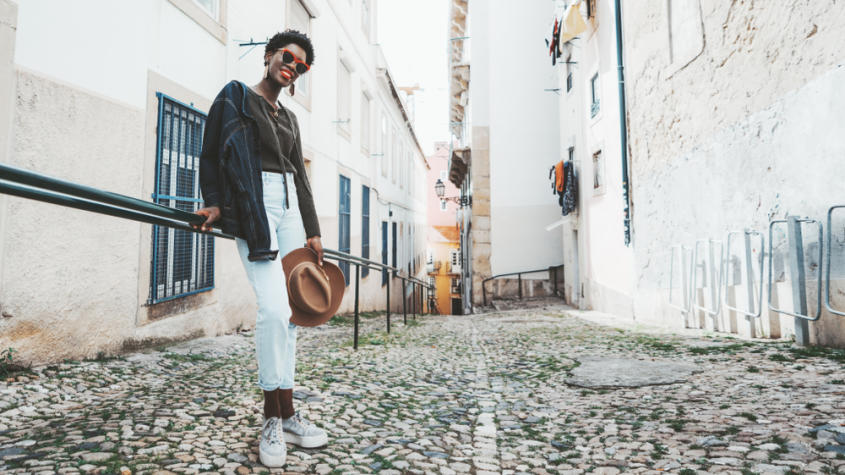 Portugal
City guides,Celebrations and festivals
Catarina Figueirinha
|
06-02-2020
What to do in Portugal in March?
Thinking in visit Portugal in March? Now is the right time to plan your trip, spring season it's a great time since it won't be cold or scorching heat. However, the main question remains, what to do in Portugal in March? Don't worry, this country is full of surprises and we will give you the best tips for spending great time here. Check it out!
Carnival in Portugal
Caretos de Podence:
Perhaps the oldest tradition alive today in Portugal is a prehistoric Celtic religious ritual. This ritual is run by local men masked who run in Podence town messing around. These figures were recently distinguished as Intangible Cultural Heritage by UNESCO, more precisely in December 2019.
Caretos are men dressed in stripes of red, yellow and green wool sporting leather belts with cowbells on. These masquerade groups are looking for single young girls. Don't be frightened, they will try to dance with you and give you quite a whack to the backside with their cowbells if you get caught, but that's part of the ritual and you're participating, don't forget!
Madeira's Carnival:
We know you do not need an excuse to visit the lovely Madeira Island, this amazing area speaks for itself. But the truth is, Madeira is a great destination for Carnival lovers. On the Saturday of the Carnival weekend, the Island receives the allegorical parade, one of the big attractions of the season. You will be able to enjoy a lot of colorful costumes, lots of samba, decorated floats and of course, many spectators. Beside this one, Madeira also haves the Cortejo Trapalhão, on the exact Carnival day, March 10th. Everyone can participate in this activity, creativity and humor are the main ingredients of this Carnival parade. But parties aren't the only thing you can enjoy in March, there are a lot of things to do in Madeira Island!
Loulé Carnival
With a tradition of more than 100 years, this is the oldest carnival in Portugal! This event is full of samba, professional dancers and colorful costumes, there is a big influence of Brazilian carnival. But, every year, the Loulé Carnival has a main theme, usually related to political and social national affairs. The subject is taken so seriously that there are prizes for the best outfits. It gets so much fun that visitors are encouraged to dress up and join the parade! Check more Carnival parties in Portugal here!
Are you visiting Porto during the carnival season? there's a special carnival program in Porto, check it out!
Azores Airlines Rallye
This is the perfect excuse to finally visit the Azores. If you're passionate about speed and natural scenery, March it's the perfect month to get to know the Azores! The Azores Rallye will run through the most amazing landscapes and areas in São Miguel Island. Like last year, the race will take place from 26 to 28 March and will begin at the Portas da Cidade in Ponta Delgada. This event has been held for over 50 years and so important that its rankings contribute to the European Rally Cup organized by FIA. This is an event that has attracted a lot of people and remains one of the coolest events of the Azores. It's a case of saying, need for speed!
Fantasporto - Oporto International Film Festival
Have you already have been in Porto? This is your chance of seeing the Portuguese northern city filled with imagination! Fantasporto is the name given to an International Film Festival with 40 years of existence. A concept that borns in Café Luso during a conversation between the three founders desire to found a fantasy competition. Fantasporto promotes original film concepts, seeking for new ways of filming. This Film Festival in Porto starts takes place from February 25 to March 8 at the Rivoli Theater. See you there?
March, is it or is it not, a good month to visit Portugal?
Go Back to the Blog
Subscribe our
Newsletter
and discover our news and monthly promotions