Go Back to the Blog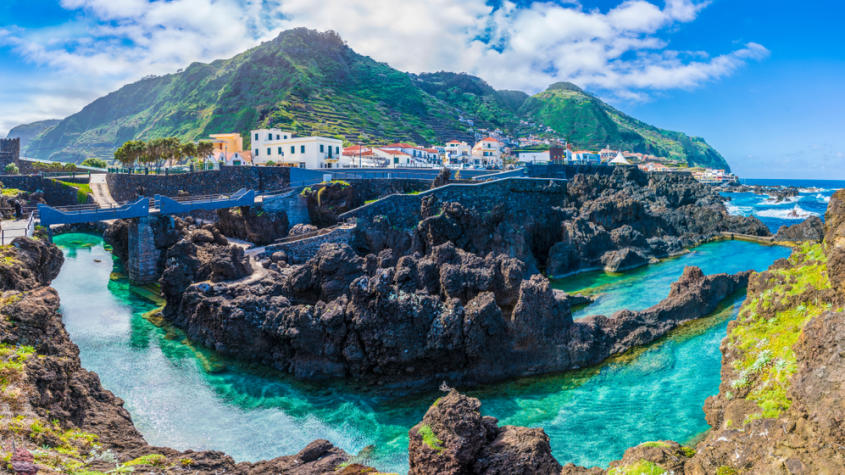 Madeira Island
Walking,City guides
Catarina Figueirinha
|
08-10-2019
5 Top Activities to do in Madeira Island
With a wide and varied offer of tourist attractions, Madeira Island is one of the most desirable destinations in Europe. An island that is born of an engaging combination between mountain and beach. Difficult is knowing where to start!
This Portuguese destination surrounded by the sea is a pearl for those who seek outdoor activities and in the midst of sensational landscapes born by in highly preserved nature. Here's the secret of Madeira Island's success! Without further delays, we have selected for you the 5 best activities in Madeira that are for us, without a doubt, unmissable!
It is impossible to talk about Madeira Island without bringing out the levadas. But what are levadas after all? Those are water channels or irrigation systems created initially to transport water from the north to the south of the island, where the climate is drier. Nowadays, it has become the perfect excuse to explore the most incredible landscapes and to know the dense vegetation that only Madeira could offer. The walks are made by a rail that accompanies the levada for all the route traveled. The most popular levadas are the Queimadas - Caldeirão Verde and the Rabaçal - 25 Fontes.
An unmistakable ex-libris from Madeira Island! These picturesque houses are hard proof that Madeira traditions are well preserved. It is said that, in these triangular-shaped houses, the lower floor was used for housing, while in the loft the agricultural products were stored. What is certain is that you can not visit Madeira without seeing these typical houses that we often find on postcards.
The typical Madeira night is inviting for a folklore show: the bailinho da Madeira. Their interpreters dress rigorously and present us an original dance accompanied by regional instruments such as the machete, the triangles, and bagpipes.
A boat trip on Madeira is a must but, this boat is not a usual boat! It is a life-size replica of Christopher Columbus's caravel when he discovered America. Imagine crossing the sea on a pirate ship of the 15th century!
The island of Madeira has routes and sightseeing for all tastes but, the secret is in choosing the best way to explore! We have already talked about this in hiking, however, a ride in an off-road vehicle is a much more exciting experience and, at the same time, allows you to know the best of Madeira without getting too tired, just rush!
Go Back to the Blog
Subscribe our
Newsletter
and discover our news and monthly promotions