Go Back to the Blog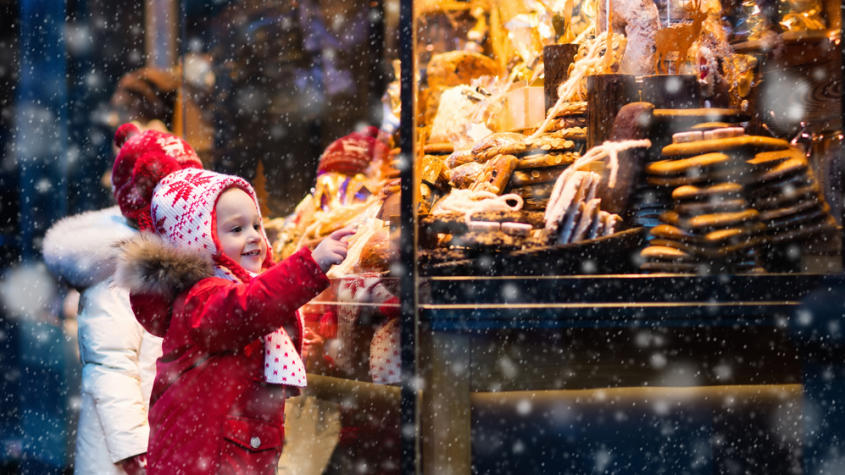 Porto,Lisbon,Portugal
City guides
6 Christmas markets in Porto and Lisbon
We are in the fantastic Christmas season, where street markets appear in every corner of the city. We know how difficult it is to have ideas for the ideal present - for your friend, mother, girlfriend, boyfriend, co-worker, or even your younger cousin.
Today, we made a shortlist with some Christmas markets in Porto and in Lisbon to start organizing your shopping list!
Lisboa
Cascais Christmas Village: 6 Dec - 1 Jan 2019
Are you ready to see Cascais turning into a real Christmas Village? We are not exaggerating: here you will find all the magic of Christmas! With the presence of true reindeers, a stunning eight-meter Christmas tree, a market with several products and an ice-skating rink, you will feel that you have arrived at a place worthy of a children's tale. The surprises will be many and suitable for all ages!
Mercado de Natal do Campo Pequeno: 29 Nov - 2 Dec 2018
This is one of the biggest and most famous Christmas markets in Portugal. Here you will find a selection of design pieces, jewelry, clothing, books, toys, and decor - the assortment is plenty to suit all tastes, right? One of the most interesting aspects of the Campo Pequeno Christmas Market is that it aims to give voice to sustainable production, that is, here you can find an environmentally friendly gift that supports the projects of traditional small artisans.
Natalis: 5 Dec - 9 Dec 2018
Christmas arrives at FIL in early December. At Natalis, you can find several areas: the Santa Claus Market, the Sustainability Market, the Play Market, the ChocoSweet Market, and the Gastronomy Space, very focused on chocolate. And what would a Christmas without chocolate mean? In addition, there are exhibitions for the whole family, an amusement park and even a circus. Certainly, at Natalis, you will find dozens of perfect products for this Christmas... the hard part is choosing! The most beautiful part of this event is that all income from the ticket office reverts in favor of social solidarity institutions.
Porto
This is a debut! The Alfândega do Porto will receive the first edition of the Porto Christmas Village, from the end of November until the end of December. There you can find a great Christmas market with truly Portuguese articles, a bar for wine lovers and, of course, an area dedicated to the Xmas gastronomy. And that's not all. At Porto Christmas Village you can also find a Toy Factory, an ice rink, and even a virtual reality experience. From 0 to 10, a 10 for the whole family!
Mercado de Natal do Porto: 1 - 24 Dec 2018
In Praça da Batalha (Batalha Square), in the heart of the city Invicta, you will find a Christmas fair with more than 20 exhibitors, where you can find clothes, decorations, and handicrafts, books, and toys. What is not missing are opportunities to arrange the ideal gift for your more... complicated friend. There is also a lot of music and workshops throughout the days at Porto Christmas Market.
Feira Artesanatus - 8 - 23 Dec 2018
Discover the greatest highlights of traditional and contemporary crafts. At Feira Artesanatus, you can easily find a good surprise for those who like shoes, jewelry, and work in various materials - all handmade and with the care of a true craftsman! Do not forget to visit also the handmade sweets stalls, which follow homemade recipes. This market is open in December at Largo Amor de Perdição, in Cordoaria.
These little markets are about to show up in your town... And they are the perfect help to buy the ideal gift for friends' dinners, for Christmas dinner and for lunch with the extended family. Prepare your ideas now, or prepare to solve the problem of your last-minute gifts. You will find everything!
Go Back to the Blog
Subscribe our
Newsletter
and discover our news and monthly promotions