Go Back to the Blog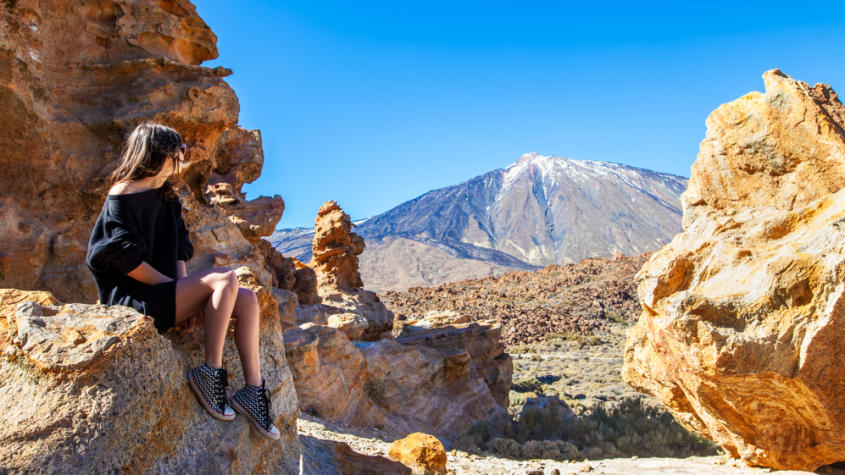 Catarina Figueirinha
|
27-02-2020
UNESCO World Heritage sites in Spain, Top 10
Photograph opportunity alert! Did you know that the third country with the most UNESCO World Sites in Spain? There is nothing more, nothing less than 48 UNESCO World Heritage Sites in Spain, value exceeded only by China and Italy. If you think about it, it's not surprising. Countless cultures have passed through here leaving their incredible influences and making Spain a cultural paradise. Go on, see it for yourself!
UNESCO World Heritage Sites in Spain
Along with Albaicín and Generalife Gardens, it has been a World Heritage Site since 1984. Alhambra was the residence of the Moorish monarchs who used to rule this part of Spain. Alhambra fortress is notable for being an exceptional example of the Moorish influence on this country, one of the best-preserved in the whole world! This is why is one of the most visited attractions in Spain and it never goes out of style!
Seven wonders have been distinguished as World Heritage sites, all work from the same man, Antoni Gaudí. It's no surprise to anyone that one of the world's most famous architects got all these titles. Its works become true symbols of the modernist movement and Barcelona would not be the same without these characteristic architectural features. The buildings listed are Parque Guell, Sagrada Familia, Casa Mila, Casa Batlló, Crypt in Colonia Guell, Palacio Guell and Casa Vicens. Take a look at this must-visit Gaudi works list to help you to pick the best for you!
Know as one of the most important natural protected areas in Europe, Doñana National Park is a key point for migratory bird routes between Africa and Europe. Although most of the fauna here are birds, Doñana exhibits a wide variety of wildlife, including endangered species like the Iberian lynx. It's a great place to spend a day, that's by the way, a non-tourist spot for a UNESCO World Heritage Site. Discover more about Doñana National Park!
One of the most impressive Islamic monuments is located in Córdoba, the city that owns four World Heritage Sites is the one with more UNESCO titles in the world! Besides Mosque-Cathedral, you have the Festival of the Patios, Córdoba city center and the Palace Town of Medina Azahara. You will surely fall in love with Cordóba and its magical spots!
The former royal residence holds a beautiful library, basilica, convent, crypt, colleague and impressive gardens. Its amazing architecture leads it to be one of the popular destinations in Spain since this is the most important monument of the Spanish Renaissance. El Escorial interior can be even more outstanding than its outside, displaying remarkable works of art and a large collection of historical books.
This town is at the very least peculiar! It was recognized a UNESCO world heritage since 1996 and it's actually easy to understand why! Cuenca is the home of the first Gothic cathedral in Spain and is famous for its "casas colgadas" (hanging houses). This well-preserved fortified city, bring up its houses and buildings in the middle of its natural slopes of the rocky geography, which led to an amazing result!
Another nature wonder, Spain never ceases to amaze us! Teide is the highest peak in all of Spain, rising 7500m above the sea level! You will see that the landscape is wonderful wherever you are. As you guess, this allows you to take the most amazing photos. Teide volcanic rocks give the whole park a mysterious look, being the most visited park in Europe! It really deserves a visit from you!
Seville is the owner of three UNESCO World Heritage monuments: the Alcazar, Cathedral and Archivo de Indias. Three important elements of unparalleled importance are part of the cultural heritage of this Andalusian city.
Real Alcázar is probably the most famous attraction in Seville, a stunning complex with gardens from another world and superb pools reveal the richness of other times. Brags about being the oldest European palace still in use today, repeatedly requested for film sets. It's easy to understand why, the place that used to be the retreat of the kings of Spain results from an excellent combination of Moorish and Christian culture, known as Mudéjar style.
The Seville Cathedral or The Cathedral of Santa María de la Sede, is the largest Gothic church in Europe! Built upon the site of a former mosque, it hosts remarkable paints of famous artists like Murillo and Goya, but beyond that, it is also the home of Christopher Columbus's tomb! And finally, we couldn't forget the iconic Giralda Tower, the symbol of Seville that offers the best views of the whole city!
The Archivo de Indias, sits right next to the cathedral, on Avenida de la Constitución. Houses more than 80 million pages referring voyages to the New World! These documents tell all about the Spanish conquest during three centuries with a particular focus in the Americas.

The best well-preserved Roman aqueduct is located in Segovia, known as "El Puente". One of the most superb Roman works, it was used to bring water from River Frío to Segovia, a distance of 17 km. Built 2000 years ago it continues looks amazing and notice that the aqueduct has no cement holding the more of 20 000 granite blocks!
The old town of Segovia is also a UNESCO heritage site, so you really do not need more reasons to say "yes", right?
Cave of Altamira is a testimony of the presence of a lost civilization on these lands. Located near Santillana del Mar (Cantabria) is home to some of the most important examples of Paleolithic art. Exceptional rock paintings of wild animals among other symbols dating back 22000 years ago. Its importance and need for protection were such that for 12 years Altamira Cave was accessible only to researchers. Now, each week five lucky visitors to the Museum of Altamira are randomly chosen to visit the cave. Are you a lucky person?
What are the UNESCO World Heritage sites in Spain you won't let it go?
Go Back to the Blog
Subscribe our
Newsletter
and discover our news and monthly promotions