Go Back to the Blog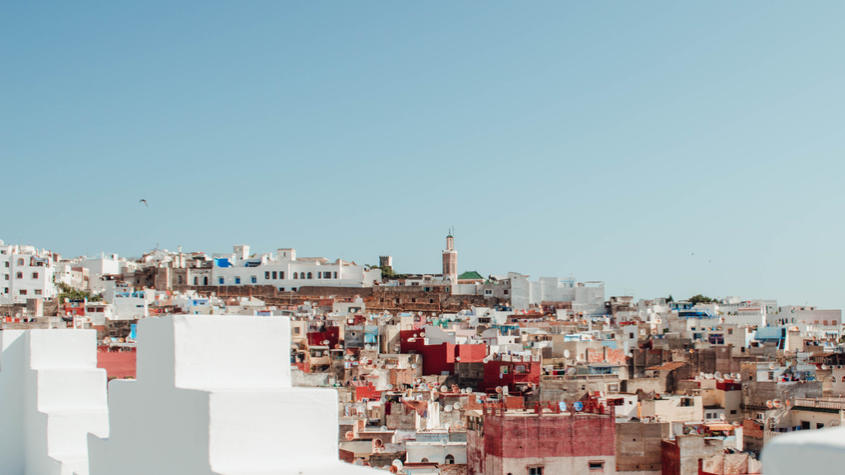 Tangier,Morocco
City guides
Catarina Figueirinha
|
19-09-2019
Top 5 things to do in Tangier, Morocco
Tangier is the nearest African city to Europe and is a great starting point to discover some details about Arabic culture. Cross the Strait of Gibraltar and know in advance what to visit in this stunning city!
Tangier is known as the most modern city of Morocco since it presents conditions to receive the Spanish, African and Moroccan culture! Get to know the main highlights and some tips to enjoy the maximum in this city.
1. Walk in Medina of Tangier
Walk in the narrow streets of the Medina where you will find many people and several markets that fill the space. It is here, in the middle of shops and street vendors, that you can really get to know the Moroccan culture. You will be impressed by the variety of products these markets present!
2. The Caves of Hercules in Tangier
Located on Cape Spartel, they are one of the greatest points of attraction in the city! Wonderful natural limestone caves that fill the eyes of your visitors with dreams. In addition to all its beauty, they are also the perfect place to enjoy the most beautiful landscapes of Tangier! More than beauty and scenery, those rock walls tell a mythological story!
3. Kasbah Museum
This place is, with no doubt a must-see, the highest point of the city and it offers you the best view over the Port of Tangier, the Strait of Gibraltar and Spain! This museum, use to be the palace of the Sultan, features a fascinating collection of Moroccan art which tell the history of Tangier.
4. Camel ride on the beaches of Tangier
Enjoy the beauty of the city's beaches through a camel ride. Enjoy the most dazzling views and feel yourself like a true Moroccan!
5. Grand Mosque of Tangier
Although only Muslims can enter here, it is a stunning mosque which deserves to be appreciated by you. In addition to its beauty, it has a truly interesting history that encompasses various civilizations, which had once been occupied by the Portuguese people.
Now you just need to choose your starting point, Tarifa or Seville?
Go Back to the Blog
Searching for more posts like this one?
Subscribe our newsletter