Go Back to the Blog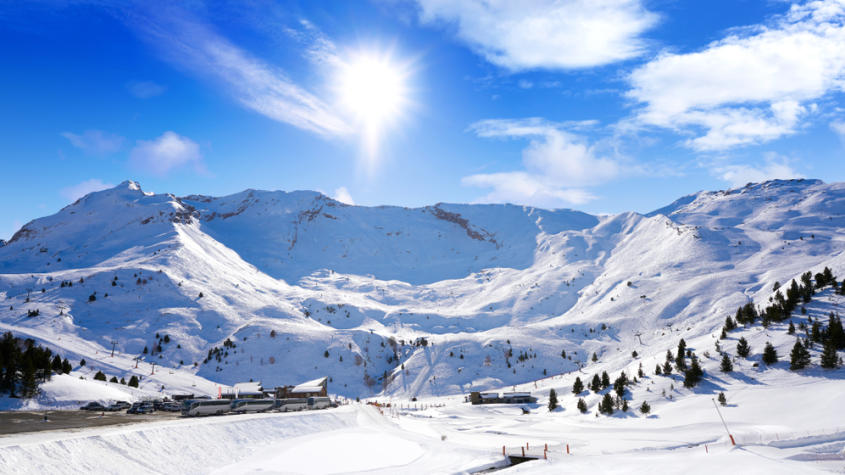 Spain
Walking,City guides
Catarina Figueirinha
|
21-10-2019
Top winter places in Spain to visit this December
Why Spain? You ask. Winter in Spain is not so extreme compared to other European countries and there are several options to enjoy the snow or cultural spaces. Bring the proper clothing, you will find a lot of snow along the way!
Pyrenees
At the edge of the Iberian Peninsula, between Spain and France, we find the Pyrenees! Its maximum exponent is Mount Aneto with 3404 meters of altitude! This is an area rich in exceptional flora and fauna that holds the Pyrenees National Park, crisscrossed by numerous hiking and hiking trails! It is a place worth visiting at all times of the year, but only in winter can you practice snow sports or enjoy the splendor of a mountain landscape in shades of white. Enjoy some of this culture through a full day trip or set aside a day for ski at the Alp 2500 ski resort!
Picos de Europa
This is one of the most beautiful protected areas in Europe, a nature park nestled between incredible mountains, pristine wildlife, and centuries-old villages. Here you breathe what the purest air that mother nature has to offer you! The winter here may be harsh, but the spectacular scenery pays off! Take the opportunity to visit the El Soplao Caves, abundant in geological formations and 240 million years old! Book a day trip to the Picos de Europa!
Montserrat
It is considered the most important mountain in all of Catalonia, a splendor for all to see. Apart from all its beauty, it is also considered a sacred mountain, learn more about the legend of the famous Black Virgin of Montserrat. For those who are visiting Barcelona, Montserrat is a great day destination, just a 60km away, promises to surprise you, choose here the best one for you!
Mount Teide
Yeah, we know that Tenerife is a destination that is mainly associated with summer, but it's up to us to show you the other side of this fabulous island! In the heart of Tenerife, we find the Teide volcano, the highest peak in Spain! Depending on your preferences, you can opt for a day or night. As you can see, we could not avoid to include this destination on this list!
Granada
Granada is where you'll get the best views to the Sierra Nevada! Imagine strolling through the oldest streets of Granada, further embellished by the Christmas spirit you feel at this time. You can already smell delicious churros dipped in the mildest hot chocolate. Discover some of the best things to do in Granada!
Ahh, how much we love December!
Go Back to the Blog
Subscribe our
Newsletter
and discover our news and monthly promotions