Go Back to the Blog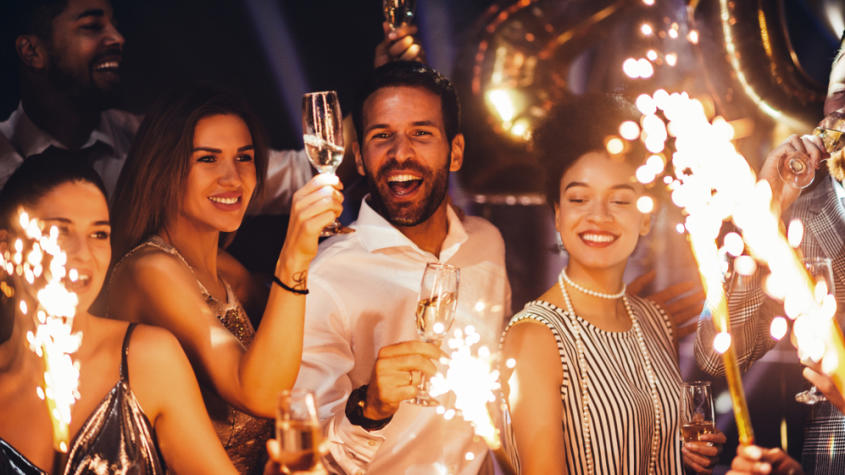 Spain
Celebrations and festivals
Catarina Figueirinha
|
17-01-2020
What to do in Spain on New Year's Eve?
Since we want to start the year on a good foot, let's find out beforehand what are the best activities to celebrate New Year's Eve in Spain! We have elected two cities for this important date, Barcelona and Seville. Let's go!
Flamenco
If flamenco is your passion, maybe this is the right activity to welcome the new year! Flamenco represents the soul of all the Spanish people and is a great way to get to know the culture of the whole country. So we recommend you to spend your New Year's Eve in a real tablao: the Tablao Flamenco Cordobes or the Palacio del Flamenco. Tablao Flamenco Cordobes promises an excellent buffet with almost 20 different starters, several meat and fish dishes, desserts and drinks served throughout your evening. Enjoy typical Andalusian décor and spend your New Year's Eve in a space that has hosted the greatest Flamenco artists! Palacio del Flamenco has a more affordable option (without dinner) and a more complete option (with dinner). Here you can have a whole sensory experience that goes from the pleasure of listening to flamenco to the pleasure of enjoying an exquisite menu.
Any of the venues respect and maintain the flamenco tradition, two perfect places for your New Year's Eve in Barcelona!
Flamenco and Guadalquivir River Cruise
As flamenco is an unavoidable art in Spain, it becomes one of the suggestions for New Year's Eve, this time in Seville! We will introduce you to El Patio Sevillano and Palacio Andaluz, two great references in the flamenco world. Patio Sevillano offers a flamenco show with or without dinner. Located by the Guadalquivir River, it is one of Seville's most traditional flamenco venues. Palacio Andaluz welcomes the new year with a very complete menu and true Spanish flavors. You also have the opportunity to visit the Flamenco Museum and Andalusian Art that same night. Immerse yourself in the art of flamenco on New Year's Eve.
Enjoy a Guadalquivir River Cruise to welcome the new year. Enjoy a night with fantastic views and the sound of an onboard flamenco show. Taste a delicious Spanish buffet and enjoy the open bar that will be available during your New Year's Eve.
Hard question, will you choose Barcelona or Seville to celebrate your New Year's Eve?
Go Back to the Blog
Subscribe our
Newsletter
and discover our news and monthly promotions