Go Back to the Blog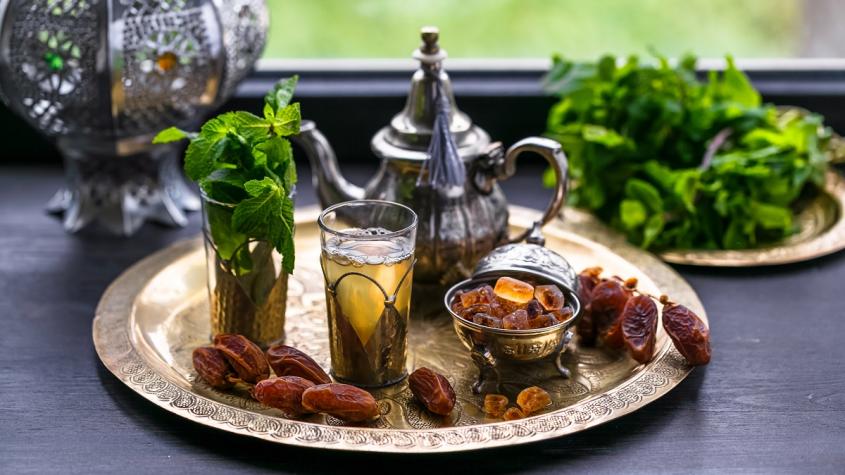 Curiosities,Art and culture
Catarina Figueirinha
|
18-10-2019
The secret of Moroccan Mint Tea
Morocco is considered one of the world's largest tea consumers, but it is in the north of the country that you will feel the mint aroma in the air, the main ingredient for one of the most consumed beverages. May we invite you to find out this tea recipe? Refusing is almost an offense!
Tea is a true classic in the Arab countries, this drink is part of its culture and a daily routine for these people. Part of this habit is related to the Islamic religion which does not allow the consumption of alcoholic beverages. This drink is therefore called "Moroccan whiskey".
However, it is believed that it was in the eighteenth century that the tea culture became a habit. The English people left some tea from Asia in the Moroccan ports. Since then, the consumption of tea has become a daily routine and a great way to receive guests. Offering tea in Morocco is a form of hospitality!
Generally, tea is served with generous amounts of sugar, but you can always opt to skip this part, but do not refuse a tea offer in Morocco, it is practically an offense to the hosts!
How to make Moroccan Mint Tea
Put the green tea in a teapot. Boil the water in a different container. Add only one cup of hot water in the teapot. Let the tea infuse for 30 seconds. Put the tea in a cup and set aside.
Add another cup of boiling water to the teapot. Shake the pot in a circular motion for 5 seconds. Throw that water away. Add the mint, the sugar and the first glass of tea in the teapot and fill with boiling water.
Place the teapot on the stove over medium heat and then reduce to low heat for 5 minutes. Remove from the heat and serve a cup of tea. Return the contents of this glass to the teapot and shake it. Repeat this process twice. When you are finally serving the tea, raise the teapot higher to create foam. Decorate with some mint leaves and you're ready to welcome your guests!
Are you think about travel to Tangier? Find the 5 must-do in Tangier!
Go Back to the Blog
Subscribe our
Newsletter
and discover our news and monthly promotions