Go Back to the Blog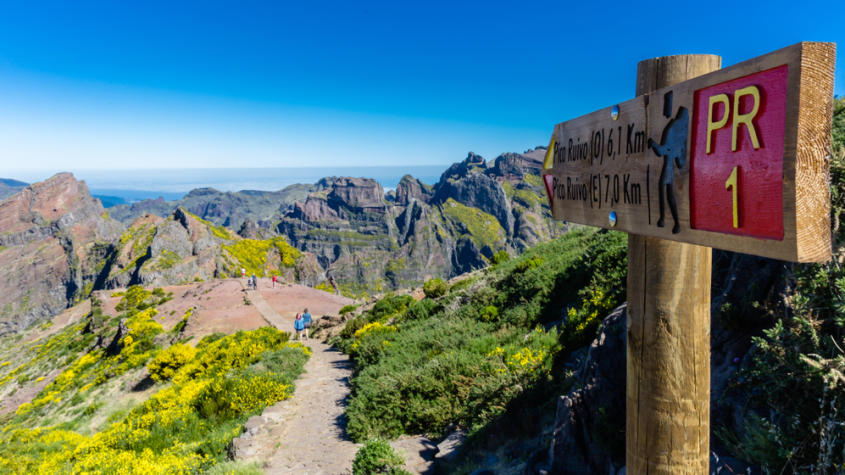 Madeira Island
Walking,City guides
Catarina Figueirinha
|
22-10-2019
The best hiking trails in Madeira Island
You may ask why we chose Madeira Island to hike, but you probably already know what the answer is, it's because of levadas! You don't know what it is? It is the name given to irrigation canals built from the island's settlement to carry water to the fields. It is already a tradition to walk through these water channels that cross the most beautiful landscapes of Madeira. No, this is not just for adventurous people!
It is one of the most famous levadas of Madeira Island and its name results from the fact that there are 25 springs. The main objective of this pedestrian trail is to discover the 25 Fontes Waterfall and the lagoon formed by it. It is estimated that this trail lasts around 3 hours, 3 hours of pure landscapes!
We up the stakes for a journey lasting an average of 3 hours and a half. The best of this route is to be able to contemplate the agricultural landscapes of São Jorge and Santana. You can also find medicinal plants and some herbs that the island has to offer you.

The trail starts at Queimadas Forest Park that will lead you to a green paradise! As you walk along the levada you will find vegetation of your size or larger! Although it is a journey with an average duration of 6 hours and a half, it is a flat and easy route. This hike will show you the famous Caldeirão Verde which is formed by a waterfall of about 100 meters high.

Get ready, during this hike you will visit the three highest peaks of Madeira: Pico do Areeiro, Pico das Torres and Pico Ruivo. It is a hike that requires a certain level of preparation, as it is a mountain hike, but only here will it be possible to contemplate the most stunning rock formations of the island. This walk has an average duration of 3 hours and a half.
Pay attention to the levada along the way, you might be lucky enough to spot some trout! This levada lasts an average of 5 hours and is one of the oldest ones. It is undoubtedly one of the most beautiful routes since you can enjoy the natural heritage of the island in full.

So...feel like you've found the right levada for you? The island of Madeira has numerous leisure activities that will leave you speechless!
Go Back to the Blog
Subscribe our
Newsletter
and discover our news and monthly promotions