Go Back to the Blog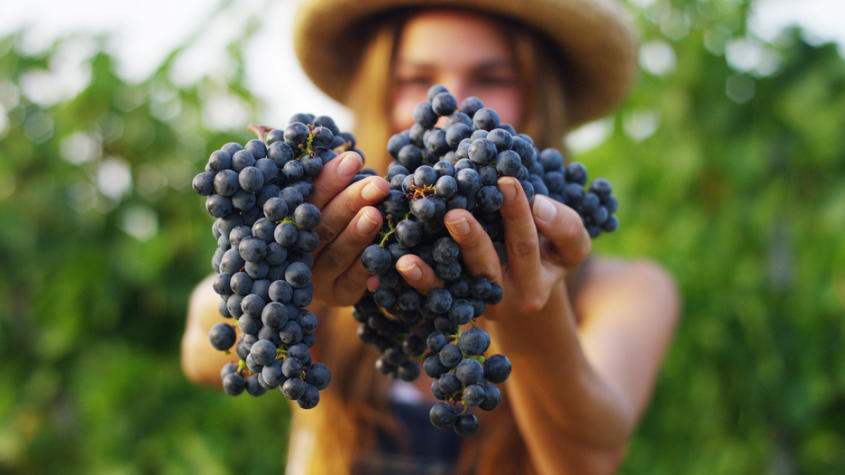 Lisbon,Sesimbra,Torres Vedras,Serra da Arrábida
Curiosities,Wine
Discover the Wine Harvest at the Tagus Valley
We are in the Harvest season from North to South of the country! In the previous article, we went to the Douro Valley to discover the traditions of this important season for the Durians. Today, we are going to focus on the harvest that takes place, in parallel, in the Tagus Valley.
The Tagus area was always known as a wine producing area since the Middle Ages. This is the perfect time to unravel the curiosities of the vineyards and the wine of the Tagus, as well as the techniques and secrets behind the wine production processes.
During the months of September and October, it is possible to participate in the harvesting activities, visit the vineyards and the Wineries, learn all about winemaking processes and, of course, enjoy excellent wine tastings! On a visit to the Tagus Valley, have the opportunity to observe the ready-made baskets and the grapes ready to harvest, made by elements of different generations. Between songs and chants, the days that celebrate the harvest are quite animated. This was not the long-awaited time that precedes the productions of new wine!
The regions of Torres Vedras, Palmela, Azeitão, and Borba celebrate the largest sample of wine culture and traditions of the Tagus Valley. Come with us in one of the many experiences we have for you to take advantage of the best that the Wine Harvest offers!
Tour to Arrábida Mountain, Sesimbra and Azeitão Wine Cellar with Wine Tasting
Arrábida Mountain Wine Tour from Lisbon
Visit a Wine Estate in Torres Vedras with Wine Tasting
Go Back to the Blog
Subscribe our
Newsletter
and discover our news and monthly promotions