Go Back to the Blog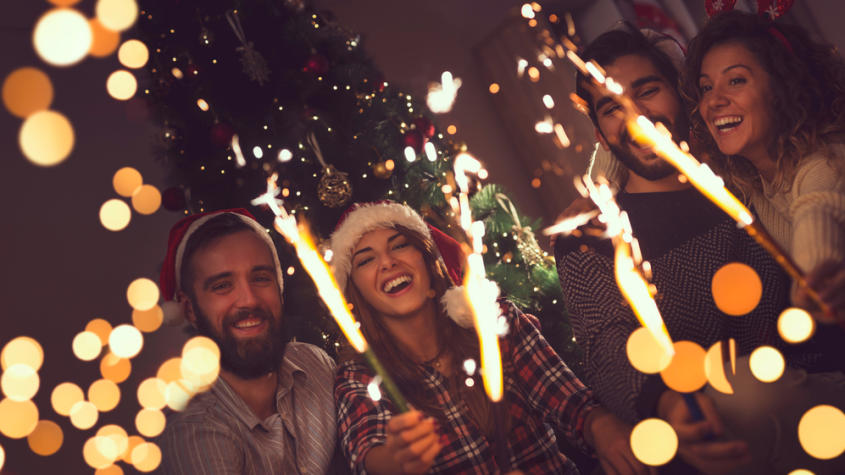 Porto
Celebrations and festivals
Catarina Figueirinha
|
05-11-2019
Christmas activities to do with friends in Porto
Are you tired of doing the same Christmas friend dinner every year? This year is time to bet in a different experience and surprise your group with our tips. Gather your friends in Porto and organize the greatest Christmas party!
Yes, it is true, a Christmas dinner in friends is nothing new, however, we bet you never tried to celebrate your Christmas dinner in the Douro River! Enjoy a night aboard a comfortable all-inclusive cruise, from welcome drinks to after-dinner drinks. This is a great activity to start a fun-filled night!
If you prefer we have the same program but with live fado.
If your friend group is a beer lover, this is an experience you should surely do! This is a highly interactive museum fully dedicated to beer lovers. Super Bock is the most consumed beer in Porto, so this Christmas, bring your friends and discover the recipe and, of course, taste the best beers!
If you prefer port wine rather than beer, these wine cellars are always a good option. They are ex-libris of the city and at the same time, these places are always looking for new ways to present the best that the Douro vineyards offer us. They all have interactive museums, detailed explanations, and innovative spaces, but in the end, all of them finish in the same way, with an exquisite wine tasting, as the cherry on the cake. Find the best Porto wine cellar for you and your friends!
If you are looking for new riddles this Christmas, we have exactly 14 mysteries for you and your friends! Explore the streets of Porto's city center and feel like you're on one of Sherlock Holmes's adventures! Take your smartphone and let yourself be immersed in an interactive experience that will reveal the best-kept secrets of Porto, find more about the game rules!
Yes, it's hard to resist one of Porto's most typical dishes, even at Christmas time! So why to avoid the inevitable? You and your friends deserve to taste a real Francesinha, but not only! Before you took the first bite, get your hands dirty and learn how to cook this iconic dish.
This is the most premium activity of this entire list. An icon of Portuguese rail heritage, the Presidential Train was used by Presidents, Heads of State, Kings and Popes for over a century. This Christmas could be your and your friend's turn! Take a gastronomic journey with a four-course gourmet tasting prepared by a chef! Believe us, it will be 9 hours of travel with lots of animation, landscape, and flavors!
Go Back to the Blog
Subscribe our
Newsletter
and discover our news and monthly promotions