Go Back to the Blog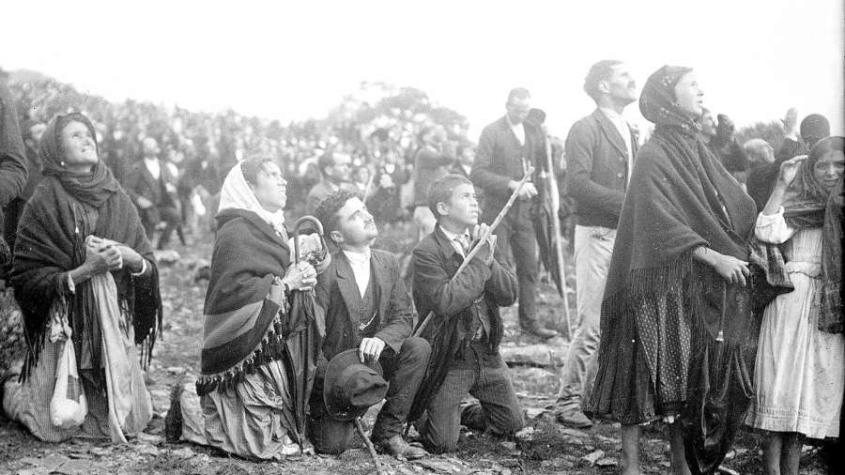 Portugal,Fátima
Curiosities,Religion
Catarina Figueirinha
|
05-09-2019
Everything you ever wanted to know about the Miracle of Fátima
Three secrets were revealed to three little shepherds who witnessed the apparitions of Our Lady of Fatima in Cova da Iria, Fatima. The last apparition became known as "the miracle of the sun," witnessed by some 70,000 people, this episode led the Church to declare the visions authentic. Discover the mysticism of the entire history of Fatima!
According to history, it was on May 13, 1917, that the image of Our Lady of Fatima first appeared to three children: Lucia, Francisco, and Jacinta. Over a holm oak they spotted a woman whom they described as "brighter than the sun," claiming that she cames from the sky, asked them to appear in the same place and at the same time every day 13 to communicate its purpose. Over the course of six months, the Virgin Mary confided three secrets that would ultimately be three prophecies.
First Secret, the vision of Hell:
The three little shepherds described the vision of hell in horrendous words and reports. "A great sea of ​​fire where demons and souls were among screams and moans of pain and despair." After exposing this infernal vision to the three children, she desperately appealed for the restoration of devotion and faith to the Immaculate Heart so that many souls might be saved and found peace.

Second Secret, World Wars:
The end of World War I was predicted as well as the beginning of World War II and the rise and fall of Soviet communism.

Third Secret, attempted murder to the Pope:
It was only revealed to the world, 83 years later, communicated by the Vatican in 2000. Described as the prophecy of the assassination attempt of Pope John Paul II on 13 May 1981, its survival was linked to the "maternal protection" of Our Lady of Fatima.

"In October I will do the miracle so that all may believe"
On October 13, 1917, the last apparition of the Virgin Mary took place in the presence of about 70,000 people from various economic and social classes. This was known as "The Miracle of the Sun". The sun could be seen without difficulty and without dazzle the eyes, turning on itself, drawing a zigzag around it, seemed to be about to fall to the ground, but suddenly returns to its original place in the sky. This was the testimony of many who were expecting to see the long-awaited miracle of Our Lady of Fatima, who on this visit reinforced their desire to see a chapel rise in her honor in this exact place.
Today, The Shrine of Fatima is one of the most famous pilgrimage sites in the world, where many ask the saint for help. Many pilgrimages complete the last hundreds of meters on their knees to the Chapel of Apparitions.
Believe it or not, you must visit Fatima, a place where many claims to experience a unique feeling of peace!
Go Back to the Blog
Searching for more posts like this one?
Subscribe our newsletter