Go Back to the Blog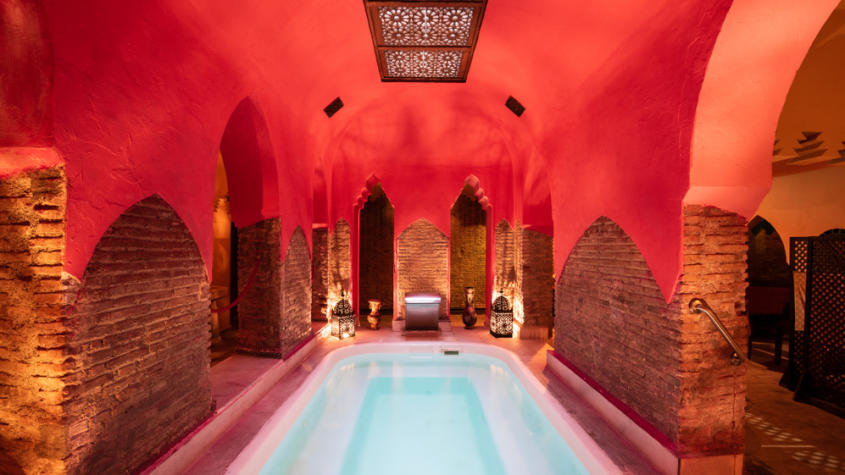 Granada
City guides,Art and culture
Catarina Figueirinha
|
20-12-2019
How to experience an authentic hammam in Granada
What to do in Granada besides visit Alhambra? Now that mention it, we have a great suggestion if you are looking for some relaxation on your holidays. Arab Baths in Granada will leave you fresh and new!
Typically, this is an experience you would find in Islamic countries, but Granada has a different past. These Arab Baths or Hammam Baths are one of the most important historic and architectural elements of Granada since they are proof of Muslims' presence on this land. Granada was a Moorish kingdom for more than three centuries, the Nasrid was the last Moorish Muslim dynasty in the Iberian Peninsula! It was its influence that sprung up bathhouses around the city. The hammams were built because Moorish culture believed water was a symbol of purity, used to cleanse their bodies. On the other hand, Christians believed this to be a heathen behavior, and eventually destroyed the majority of the hammams, only a few left remaining.
What can you expect from a Hammam?
Inside you will have several different pools with varying temperatures. You will start in a warm pool then alternate with cold water baths. It may sound hard at first but becomes gradually easier and is great for the skin and circulation. Arab baths also help you to reduce stress, allow deep relaxation, provides essential minerals and vitamins, among other many benefits.
You will able to select an aromatherapy oil and drink a mint tea as if you had back in time!
Booking is necessary especially at weekends and bank holidays, so we also recommend to book online acess to the Arab Baths.
So, after all, Granada seems to be much more than only Alhambra!
Go Back to the Blog
Subscribe our
Newsletter
and discover our news and monthly promotions